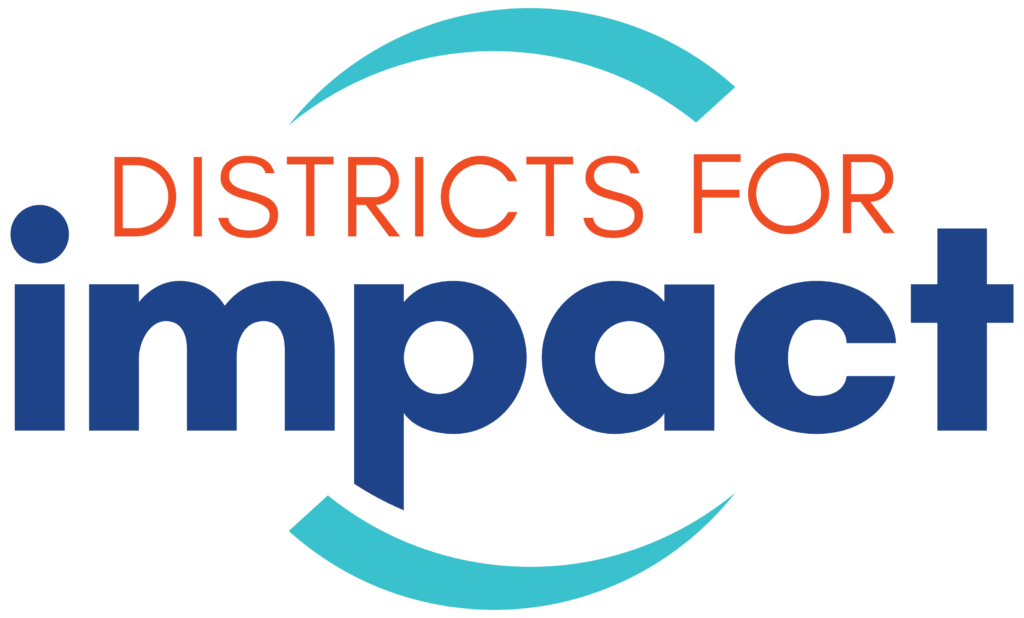 Districts for Impact focuses on sharing and promoting promising instructional leadership practices across districts through a peer-to-peer learning community. Impact Florida, in partnership with FADSS, created the program to help education leaders share and learn about high-impact teaching practices that are bridging the opportunity gap and improving outcomes for all students. Selected Districts will participate in a series of facilitated Learning Walks, synthesize their learnings from those gatherings, and Impact Florida will publish a summary of insights from each district in a series of profiles called Cases for Impact.
By creating opportunities for education leaders to share promising practices that are having a positive impact on student learning in their districts
AND
By providing space for leaders to also be learners through facilitated reflection and feedback from their peers
WE CAN
Strengthen district leaders' ability to identify and scale supports for excellent instruction across their systems
Accelerate learning and improvement efforts across the state
Tackle systemic drivers of opportunity gaps in Florida classrooms
The initiative is guided by:
A commitment to equitable instruction for all students
A focus on systematizing high-impact practices to bridge the opportunity gap in classrooms
Creating a culture of active learning and improvement within their own district and across districts
Documenting and sharing the high impact practices learned during the walk with others across the
state.
The districts participating in the first Districts for Impact Learning Cadre include:
Impact Florida is committed to capturing lessons learned through the Districts for Impact initiative and sharing those learnings with school districts across the State of Florida through a series of Cases for Impact, which will be posted to this website as soon as they are complete. Participating districts will also share their learnings from the experience at regular FADSS and other statewide meetings. 
Sign up to receive email updates from Impact Florida, including a notice when the Cases for Impact from this initiative is released: